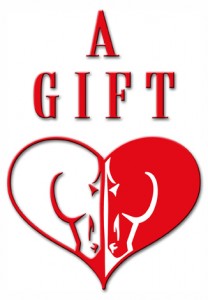 Summerfields Charitable Trust
Mission Statement:
"To offer an environment to aid healing from deep trauma"
'A Gift'
Our love of Jesus Christ and the understanding of His healing grace are the foundations of the 'A Gift' program.
The farm's environment and pet animals are a powerful tool for relieving stress, anger and depression , helping young people through difficult periods of their lives.The farm has also proved to be an effective intervention for high risk students experiencing suicidal ideation or other risk taking behaviors'.
 'Reins '
'Reins' is a human development program that teaches life skills through horsemanship of either Harness Driving or Horse Riding .'Reins' was created as an earlier intervention for youth exhibiting difficult behavior or youth needing to build up their confidence and self worth .Families needing to improve their relationships would also benefit from this program.

'A Gift' Program
Is by appointment only.
Is for all ages.
Is presently offered within school hours.
Offers a tranquil and healing environment.
Uses horses ,pet animals and farm activities for therapy.
Is free of charge for one term.
Can be used for one off emergency's
Is available through Schools via Social Workers ,or other professional agencies.
Provides a Registered Christian Counsellor on request.
Welcomes other organizations working with high risk youth.
Staff & volunteers are police checked.
Has Health and Safety Policies  and practises in place.
Starts with a prayer blessing.
Sessions are 75 minutes  duration and held weekly within school term.
Session times are 10.30 – 12.15pm- 1.30pm.
Booking forms need to be returned prior to commencement.
Is by appointment only.
Requires a commitment of 8 sessions to be attended within the term the student commenced in.
Instils: Responsibility, Empathy, Integrity, New Attitudes, Self-discipline.
Teaches practical life skills through either harness driving or horse riding.
Strengthens & restores relationships.
Is held weekly for 75 minutes within a school term
Session times are , 10.30 am 12.15pm, 1.30pm.
Is not suitable for children under 8 yrs of age.
Is not suited to persons with  disabilities or delayed responses.
Staff are police checked.
Has Health and Safety Policies and practises in place.
1-4 students depending on their  level of need. Please discuss with us further for saftey. Subsidized cost is $500+gst for one session a week during  school term.
Starts with a prayer blessing.
Our beginnings
John and Marie Gordon purchased  bare land in 1999 and took on the long and difficult task of establishing the farm.  During this time they had privately helped troubled youth from South Auckland with only two horses and a concrete pad for a stable. Their half-finished home was a place of solace to the troubled youth who found  a measure of happiness  in the rural environment. This small gift opened the Gordons  hearts to the great need in their community.
In 2005 the Gordons built the 450sq m 'Summerfield's Educational Farm ' complex origionaly with the purpose of  providing an income for their  family. The visiting groups of Schools, Senior Citizens and Tourists all enjoyed the pet animals and informative talks about fibres and NZ farming history. It was at this time that the family started donating the Summerfields Complex and animals one day a week to help support people who had gone through tough times and needed cheering up.
Marie was introduced to Equine Therapy and proceeded to become qualified. In America Equine Therapy was making an impact often being called "the last yard corral" when all other interventions had failed. Marie recalls during her own childhood years the benifit that  horses had on her personally when her own family went through deep trauma.
In 2007 to launch the newly formed 'Summerfields Charitable Trust a huge Family Day event was held on the farm, this funded the councelor for oneday a week for two years. Then once again  in 2009 another Family Day event helped fund the councelor two days a week for one more year. Up until this point 'A Gift' was free only two days a week. The new councelor Rossanna Ball gave her time at very reasonable rates for the cause. John Gordon always worked seperately in his own contracting business to keep the farm and family. Marie supported Rossanna on 'A GIFT' two days a week and ran the Educational Farm on the other days to help pay farm costs.
At the end of 2009  the 'Reins' program was created as an earlier intervention for young people that needed some positive input and guidance. 'Reins'  teaches eight life lessons through practical horsemanship and was incorperated into the Trusts work alongside 'A Gift' and is available during school hours only.                                              A year later 2010 John and Marie decided to stop all their large groups visiting so to allow the Summerfields Charitable Trusts work to take precedence on the property.
All the people serving at the farm are hard working and dedicated, some behind the scenes and others at the fore ,but each person vitally important .
We give thanks to our Heavenly Father for this beautiful place that we are able to share , and to all those wonderful people who's hearts care enough to help us.
We appreciate the following people
Our Private Sponsors who wish to remain anonymous
Grass Roots Foundation
ANZ Bank
Auckland City Council
HR Fiskens & Sons
Mike Elder Accounting services
Ewan Laurie Solicitors
Hudson & Kasper Auditing
If you wish  to support the 'Summerfield's Charitable Trust'  which is registered with the Charities Commission and audited annually be sure to send your details so we can post back your receipt which is tax deductible.
We thank you very much for your kindness.
Our address is
Summerfield's Charitable Trust
Box 429 Drury  2247